version 4.5 bring new internal web video streaming feature to Avtake CutFour Pro
Avtake CutFour Pro version 4.5 have got new H.264 streaming engine with NVidia GPU support (based to FFMPEG). You can stream your video broadcast to any RTMP server like Youtube Live or Facebook Live with 1080p or 720p quality. Streaming parameters have easy to use settings window. Streaming engine have built in automatic video deinterlace for interlaced video production. If you like to use your favorite external web video streaming encoder application like Adobe™ Flash Media Live Encoder and open source Open Broadcaster (OBS), it's also possible with Avtake virtual DirectShow video and audio device (64bit and 32bit) or with Newtek NDI connection.
-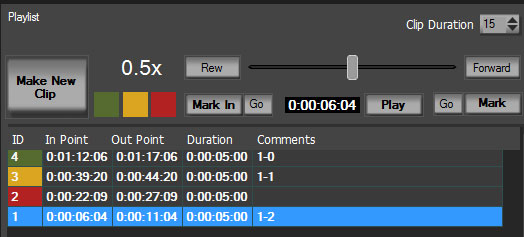 Avtake CutFour PRO free update is coming after IBC exhibition with slow motion replays!
Avtake will release slow motion update with one input channel MPEG2 recording and Slow Motion replay features to CutFour Pro software. We will alse release its bigger brother version with four channel recording and multi channel slow motion replay with additional costs. With this version you can select camera angle for each replay. We will release these updatetes after IBC 2017 exhibition in Amsterdam.

-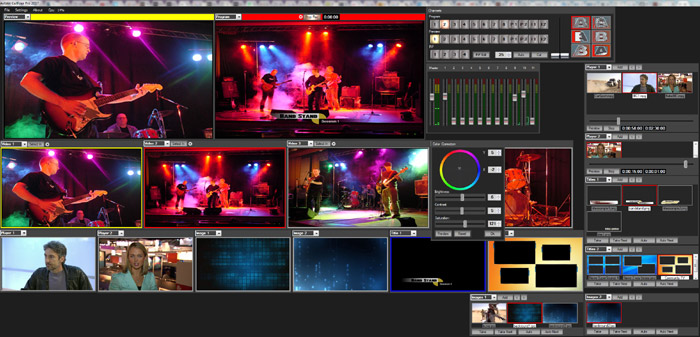 Avtake CutFour PRO is now available!
CutFour Pro is here with many new features and it's mostly rewritten 64bit application!
New features:
Supports Newtek NDI video input streams with scaler and NDI stream stream output
Supports directly Decklink capture cards and supports all DirectShow compatible video capture cards
8 live video channels with color correctors
Traditional Program/Preview mixing mode added
Two video Players with large format support. Two image sources and two title channels
Title Template Creator and fast titlestext editing directly in CutFour application
FFMPEG high quality MPEG2 and MPEG4 recording support
Project saving with setup and footage
Scalable user interface with user modification
Intuitive video mixing with mouse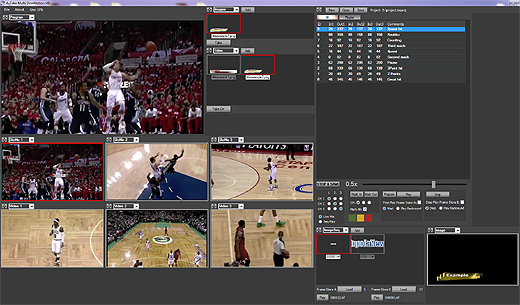 Avtake Multi Slow Motion HD price is reduced
Multi Slow Motion HD price is lowered to 489€ / 499$ but we have also campign for it! You can buy it 369€ / 379$.
CutFour HD have easy to use simple program channel 50% slow motion buffering for sports production. But now we have developed more complex product Multi Slow Motion HD software for only HD multi channel slow motion usage. It includes 3 channel slow motion playback. Video buffers can be saved to fast SSD M.2 disk or SSD Raid0 array and play back any time later. You can change camera angle in real time during slow motion playback, change play speed between 1x, 0.5x, 0,33x and 0,25x. You can trim with mark in/out points to every camera angle and play back them as sequence with stirling animations. Multi Slow Motio HD is native 64bit application that work in Windows 7/8/10 64bit versions with Intel i7 processors.
We are alse working to do trial version for it.